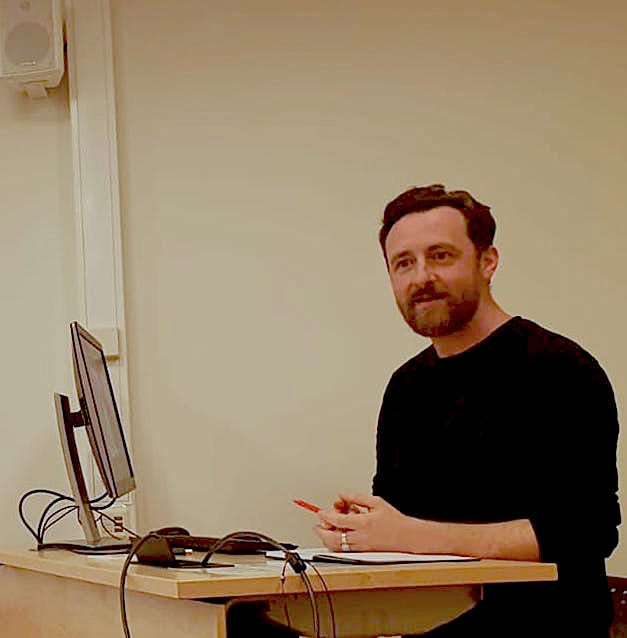 Since the beginning of the new millennium, studies on digital media have undoubtedly lived an initial phase marked by general optimism and the conviction that the contractual relationship between users and industry was gradually shifting, giving the audiences the creative power to reduce the role of mainstream media. This strong emphasis on creation, indeed well represented by Jenkins' idea of ​​Convergence Culture (Jenkins, 2006) and subsequent studies (Burgess & Green, 2009), betrayed a conflictual vision in which digital media were battlefields on which an audience increasingly capable of processing and distributing its own content fought against old media corporations.
After almost twenty years, many studies confirm that this optimism and confidence in the active role of users were part of a series of mythologies that have been curbed by facts (Valovic, 1999; Mosco, 2004; Balbi & Magaudda, 2014). The percentage of users who create content on social networks is meagre, and over the years, we have witnessed the emergence of grassroots and mainstream dynamics even within platforms such as YouTube. After the advent of the Internet, traditional media do not seem to have suffered the setback that many hypothesized, but they seem to have found over the years a balance and some forms of cooperation with new media.
There are many possible examples of these forms of cooperation that rose with the evolution of social networks, and they are often traceable in the context of comic or parodic contents. In recent years, in Italy, we have witnessed a remarkable success of branded entertainment contents, such as the videos produced by The Jackal or Casa Surace, small production companies born and raised on YouTube which, after conquering a broad audience thanks to highly successful viral videos, have begun to create branded contents for large companies, in fields like telecommunications or the food industry.
These are generally comical contents, which are very appealing to companies particularly at a time when the audiences show distrust towards traditional advertising and towards those brands that tend to hide and fade behind the storyline rather than manifest themselves openly. The strategy is often resorting to a series of linguistic and cultural clichés which are very popular in the collective imaginary, such as the differences between north and south, the regional characteristics thematized by commedia all'italiana movies from the Sixties. The videos show characteristic Christmas dinners in southern Italy, as well as the obsession of young migrant students from South Italy for their homeland food, but also the neuroses of the typical Milan workaholic focused only on his job and making money.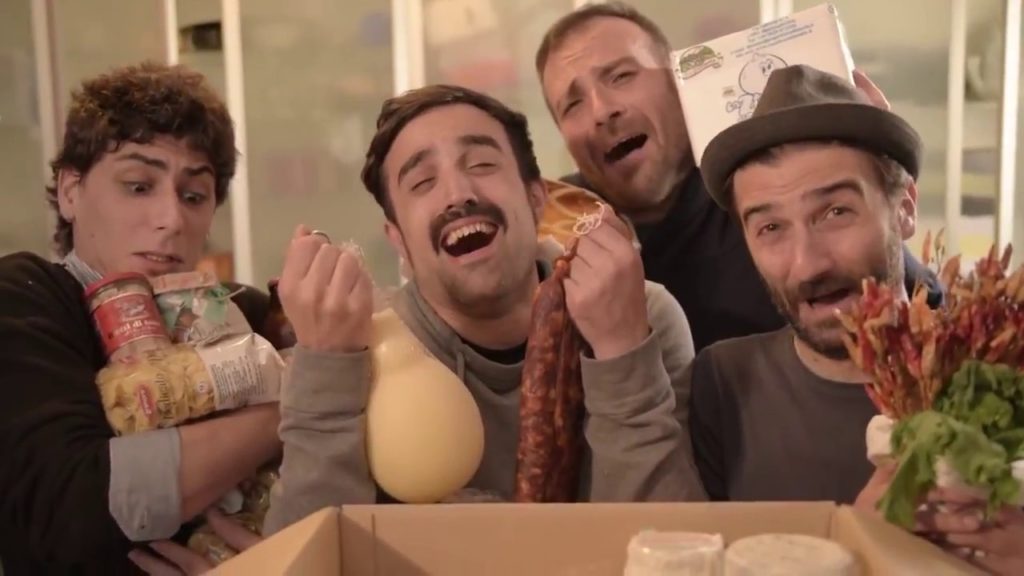 The aim in this case, rather than making parodies of Italian regionalisms, is to ask for the user's collaboration in the circulation of these contents. The search for a minimum common cultural denominator is, in fact, the key for engagement: the viewers can only exclaim "Me too!" as they recognize themselves in a consolidated representation of local identities. The tools of this engagement are hashtags built on recognizable catchphrases, as well as the chance to share common experiences by tagging friends in the comments. The small web production company in this case allies with the big industry marketing, getting paid very well but leaving the bulk of the work to the users. This strategy overcomes the mistrust of digital consumers towards old television advertising, offering them an entertainment experience and an opportunity for cultural recognition.
This dynamic can also be found in the fan communities born around historical Italian public television crime shows such as Un giorno in pretura and Storie maledette. They are a symbol of the so-called "Tv verità" of the Eighties, which tried to introduce a neorealist aesthetic in the television language of the time (Menduni, 2002). Although they have been on air for more than thirty years, these pre-digital TV shows have lived a new popularity in the last few years thanks to groups of fans who have selected the most grotesque and comical aspects and characters of the reported criminal cases and made viral clips which circulated mainly on Facebook and have been quoted on Twitter. Comic key is here once again the secret of contents' virality, and thanks to the work of the communities these shows have found a digital life and unprecedented popularity, even from an audience that would not have followed them otherwise. Moreover, the most recent episodes have been built by authors accentuating the comic features to offer useful social networking tools.
Fandom, the very center of Jenkins' theory, in this case, does not use digital media to create, design different versions of the stories, or generating oppositional readings. Conversely, it operates a selection looking for entertainment and allying with TV, offering its workforce for the circulation of the contents. Circulation is the central theme in this phase of the evolution of our relationship with digital media, as also recognized by Jenkins himself, together with Ford and Green, seven years after Convergence Culture: "Previous work on participatory culture stressed acts of reception and production by media audiences; this book extends that logic to consider the roles that networked communities play in shaping how media circulates. Audiences are making their presence felt by actively shaping media flows, and producers, brand managers, customer service professionals and corporate communicators are waking up to the commercial need to actively listen and respond to them" (Jenkins, Ford & Green, 2013).
References
Balbi, G. and Magaudda, P. (2014). Storia dei media digitali. Rivoluzioni e continuità. Roma-Bari: Laterza.
Burgess, J. and Green J. (2009). YouTube. Online Video and Participatory Culture. Cambridge: Polity Press.
Jenkins, H. (2006). Convergence Culture. Where Old and New Media Collide. New York and London: New York University Press.
Jenkins, H., Ford, S. and Green, J. (2013). Spreadable Media. Creating Value and Meaning in a Networked Culture. New York and London: New York University Press.
Menduni, E. (2002). I linguaggi della radio e della televisione. Roma-Bari: Laterza.
Mosco, V. (2004). The Digital Sublime. Myth, Power and Cyberspace. Cambridge: MIT Press.
Valovic, T. (1999) Digital Mythologies. The Hidden Complexities of the Internet. New Brunswick, New Jersey and London: Rutgers University Press.
Giacomo Nencioni, PhD, is researcher and professor in Cinema, Photography, and Television at the Department of Human Sciences, Communication and Tourism (DISUCOM) of the Tuscia University of Viterbo. His research interests concern audiovisual media, the relationship between analogic and digital media, the role of serial television and cinema storytelling in the collective imaginary. He is the author of numerous academic papers. His last monography is Lo specchio nero. Teorie, utopie e visioni di Roma-Bari: Laterza.stopiche dei media digitali (Sefap Libri, Roma, 2017). For contact information visit the Tuscia University faculty page.